Tomato Slices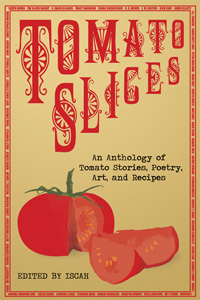 Genre: Multi-genre Anthology
Length: 257 pages

First cultivated by the Aztecs, once feared and later embraced by Europeans, the tomato has an intriguing legacy, and now the mythic fruit-vegetable has inspired a creative collection of short pieces. Tomato Slices is a veritable chopped salad of short stories, essays, poems, recipes, and artwork. These tasty pieces are grown from nearly fifty creative minds and harvested from seven countries.
Suggested Reader Age: Adult 13+
Facebook Page: TomatoSlicesBook
Purchase Links: Amazon, BAM!, Barnes & Nobles, Kobo, Smashwords
The Tomato Authors and Artists in Alphabetical Order...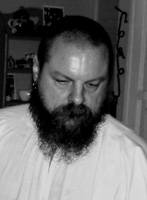 Scáth Beorh

The stories of Scáth Beorh are permeated with themes of violence, brutality, anguish, punishment, magical realism, and blurred lines between this and the afterlife. Sometimes veiled and at times more overt sarcasm about Christian values and moral inconsistencies underline a foxy design behind the entertaining tales. He is the author of Children & Other Wicked Things (JWK Fiction) and Always After Thieves Watch (Wildside Press).

Website: Beorh Weekly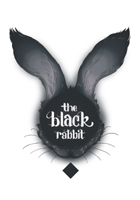 The Black Rabbit

Illustrator and storyboard artist from Atlanta, Georgia, The Black Rabbit's illustrations dabble in ethereal romanticism. He is currently finishing his first published art book, "Through the Woods..", aiming for early 2016 release. Indulge your curiosity...

Facebook Page: www.facebook.com/theblkrabbit
Tumblr: el-conejo-negro.tumblr.com
Instagram: @the_black_rabbit
Twitter: twitter.com/theblkrabbit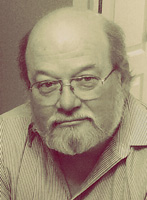 H. David Blalock

H. David Blalock has been writing speculative fiction for over 40 years. His work has appeared in novels, novellas, stories, articles, reviews, and commentary both in print and online. Since 1996, his fiction has appeared in over two dozen magazines including Pro Se Presents, Aphelion Webzine, Quantum Muse, Shelter of Daylight Magazine, The Harrow, The Three-Lobed Burning Eye, The Martian Wave and many more. His current novel series is the three book Angelkiller Triad from Seventh Star Press. He served as editor for parABnormal Digest from its inception until the end of 2012 and currently serves as an editor at Pro Se Productions, Alban Lake Publishing, and Hermit Studios Press (Denmark).

Website: http://www.thrankeep.com
Blog: hdavidblalock.blogspot.com
Facebook Page: https://www.facebook.com/Writer.HDavidBlalock
Google+: https://plus.google.com/u/0/+HDavidBlalock/posts
Twitter: @HDavidBlalock
Amazon Author Page: www.amazon.com/H.-David-Blalock/e/B0074VBPXE/
Goodreads Author Page: https://www.goodreads.com/author/show/215698.H_David_Blalock





Tracy Davidson

Tracy Davidson lives in Warwickshire, England, and writes poetry and flash fiction. Her work has appeared in various publications and anthologies, including: Poet's Market 2015, Writers Digest, The Binnacle, Modern Haiku, Simply Haiku, Atlas Poetica, A Hundred Gourds, Mslexia, Shooter, Journey to Crone, Ekphrastia Gone Wild, The Great Gatsby Anthology and In Protest: 150 Poems for Human Rights.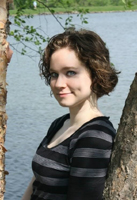 Sarah Doebereiner

Sarah Doebereiner is a short story author, novelist, and poet from central Ohio. Macabre themes fascinate her because of their tendency to stay with readers long after the book has closed, but the joy in short fiction is the opportunity to try out all kinds of genres. You can find Sarah's work today in anthologies by Knightwatch Press and Furplanet Productions. In the near future, two more of her short stories will be featured in anthologies by Horrified Press and Siren's Call Publications. Sarah's novella, A Turbulent Affair, will be released in 2016 by Black Opal Books.

Website: sarahadoebereiner.com
Facebook Page: https://www.facebook.com/sarahadoebereiner
Twitter: https://twitter.com/SarahDoeberiner
Amazon Author Page: amazon.com/author/sarahdoebereiner





D. G. Driver

D. G. Driver has been a published author for 21 years. She has several award-winning nonfiction books in print under the name Donna Getzinger. She has revamped her career as the author of YA novels such as Cry of the Sea, Whisper of the Woods, and Passing Notes (Fire and Ice Young Adult Books). Fairy tales are a favorite thing for her to write, and if you enjoy "The Tomato Quest", take a look at her other original fairy tales for free on Wattpad. Driver lives near Nashville, TN, and when she's not writing or working, she's singing in a local community theater musical.

Website: www.dgdriver.com
Blog: www.dgdriver.com/write-and-rewrite-blog
Facebook Page: www.facebook.com/donnagdriver
Google+: +DonnaGDriver
Pinterest: www.pinterest.com/dgdriver
Twitter: www.twitter.com/DGDriverAuthor
Tumblr: www.d-g-driver.tumblr.com
Amazon Author Page: http://www.amazon.com/D.-G.-Driver/e/B00J70QN64/ref=dp_byline_cont_ebooks_1
Goodreads Author Page: https://www.goodreads.com/author/show/7867013.D_G_Driver
Instagram: www.instagram.com/d_g_driver#
Wattpad: http://www.wattpad.com/user/DGDriver





E. M. Eastick

E. M. Eastick wasborn and raised in northern Australia. She traveled and worked as an environmental professional in Britain, Ireland, and the United Arab Emirates before moving to Colorado and embarking on the writer's journey. Her creative efforts can be found in the Literary Hatchet, Journal of Compressed Creative Arts, Mad Scientist Journal, and a number of fine anthologies. In addition, she has co-written a YA novel, Daughter, under the name Ariel Stone.

Website: www.arielstone.com
Facebook page: www.facebook.com/em.eastick





Rick Eddy

Rick Eddy is an ordained Lutheran minister who has also worked in a wide variety of social work and human services positions. He is a native of Buffalo, New York, but has lived in several locations around the United States as well as in the nation of Sweden. He has studied several languages, and is fluent in Spanish and Swedish. Rick was first inspired to begin writing by a beloved English teacher in high school. For many years he has written poetry, essays and short stories as a way of responding to his perceptions and experiences of the world around us. In recent years he has published works in a compendium of devotional materials as well as in poetry and short story anthologies.





David Elliott

David Elliott is the author of two books of poetry, Wind in the Trees (AHA Books) and Passing Through (Nightshade Press), and has been published in many journals including Parting Gifts, The Cape Rock, High Plains Literary Review, and Passages North. His haiku have appeared in several anthologies including The Haiku Anthology and Baseball Haiku, both published by W. W. Norton, and Haiku Moment, published by Tuttle. He has taught literature, creative writing, and jazz history at Keystone College in Pennsylvania.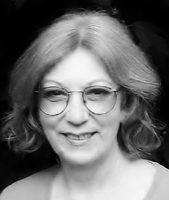 G.L. Francis

G.L.Francis is a Midwest writer of speculative fiction and nonfiction essays, artist, tinker, and jane-of-many-trades with too many interests. She is the author of two collections: Leyfarers and Wayfarers (fantasy/science fiction short stories), and Under Every Moon (speculative poetry). Her works have appeared in various magazines, e-zines, and journals.

Blog: Journeys of the Clayfoot
Facebook Page: Glynda Francis
Twitter: @merelecroix
Amazon Author Page: http://www.amazon.com/G-L-Francis/e/B00UW7LMO4/
Goodreads Author Page: http://www.goodreads.com/author/show/6569784.G_L_Francis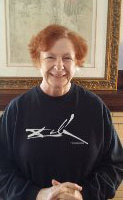 Karin Britt Gall

Karin Britt Gall has been writing fiction and nonfiction for over 25 years. She lives in Central Ohio with her husband and attack cat Smokey. Her work has appeared in stories, articles, magazines, and newspapers both in print and online. She recently completed a spiritual memoir and a cozy mystery for which she is seeking agent representation. In her former corporate life, she was an award-winning technical writer. She is a graduate of The Ohio State University English program.

Blog: In Other Words
Facebook Page: https://www.facebook.com/karin.b.gall
Twitter: https://twitter.com/karin_gall
Goodreads Page: https://www.goodreads.com/user/show/33600299-karin-gall





Peter Goulding

Peter Goulding rails at life from the comfort of his armchair in Dublin's suburbia. He has self-published many atrocities against literature, ranging from humorous verse to serious verse, biography to novel. He is currently collecting his favourite shopping lists from the past few years, also with a view to publication. His first and only novel, 'The Island of Broken Biscuits' elicited a very encouraging 'No' from those publishing houses that bothered to reply. He blogs on lighthouses and is poet in residence at his beloved Shelbourne Football Club. He has two children, three grandchildren, two hernias and a canary. He enjoys sleeping, complaining about traffic and talking about himself in the third person. His wife wishes he would learn to put up a shelf without the gable wall falling down.

Blog: http://irishlighthouses.blogspot.com/





John Grey

John Grey is an Australian born short storywriter, poet, playwright, musician, Providence RI resident since late seventies. Has been published in numerous magazines including Weird Tales, Christian Science Monitor, Greensboro Poetry Review, Poem, Agni, Poet Lore and Journal Of The American Medical Association as well as the horror anthology "What Fears Become" and the science fiction anthology "Futuredaze." Has had plays produced in Los Angeles and off-off Broadway in New York. Winner of Rhysling Award for short genre poetry in 1999.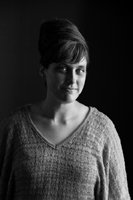 Robyn Groth

Robyn Groth has an M.A. in linguistics and is a fanatic of lifelong learning and autodidacticism. The result of nine years of homeschooling her children has been a love of libraries and MOOCs. If she were granted one wish, she would use it to take her family to La Tomatina, the great tomato fight that happens each year in the streets of Buñol, Spain. In writing and literature, she is fond of form and constraints, both those that are received from past writers and are now imbued with the essence of previous works and artists, and those that are newly invented. She lives in the Midwest with her husband and three sons. Her work has been published in Blue Monday Review and StarLine.

Blog: www.robyngrothwrites.wordpress.com
Twitter: @InfoForage
Goodreads Author Page: https://www.goodreads.com/author/show/13509564.Robyn_Groth





Ann Hart

Ann Hart was born in Kalamazoo Mi. into a tomato and literature loving family so stories, poems and tomatoes have always been an important part of her life. She is married to Matt (who ironically hates raw tomatoes but loves them in homemade sauces and stews) and they have two daughters. The family has lived in Georgia (eating tomatoes fried and green), Arizona (eating tomatillos, which are not actually tomatoes but resemble them), and they now reside in central Illinois enjoying the resurgence of heirloom tomatoes at the farmers market. Tomato Heirloom is Ann's first published poem. She is a new writer but is quickly becoming involved in the central Illinois poetry scene including earning a coveted membership in CUPoetry. She is excited to announce that three of her poems have been selected for their upcoming chapbook. More information about CUPoetry can be found at https://www.facebook.com/groups/1023178754367982/





Amanda Rotach Huntley

Amanda Rotach Huntley can be found, where is generally anyone's guess. While she currently lives in Louisville, she spends a great amount of time travelling the country and selling books produced by her publishing house, Line By Lion Publications. Ms. Huntley, accompanied by her children, has visited over 25 states in the past two years, and hopes to add more to the list.

Website: www.linebylion.com
Blog: www.msdavur.blogspot.com
Facebook Page: Line By Lion Publications
Twitter: @msdavur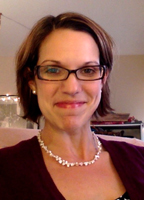 Katie Irish

Katie Irish is a Freelance Writer living in Hartford, CT. Her work as appeared in 34th Parallel Literary Magazine, Connecticut Gardener Magazine, Life in the Finger Lakes Magazine The Ithaca Journal, Natural Awakenings Magazine and Edible Nutmeg Magazine. She lives with her Siamese cat, Cleopatra.

Website: http://www.katiejirish.com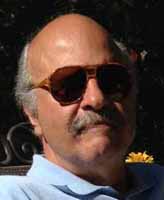 Robert Iulo

Robert Iulo has a Master's Degree in Urban Planning from New York University. He began writing after retiring from a career with the City of New York. His work has appeared in Gastronomica, Museum of Americana, Hypertext, Epiphany and others and he's had a special feature published in The Mississippi Sun Herald about his volunteer work on the Mississippi Coast after Katrina. He lives in New York City.

Website: http://robertiulo.naiwe.com/
Blog: ReveriesAndRecipes.com
Facebook Page: https://www.facebook.com/robert.iulo





Lora Keller

After earning a creative writing degree in 1979, Lora Keller was a scriptwriter, public relations executive and educator in Milwaukee, New York and Kansas City. Now when she's not writing poetry, she runs three small Milwaukee businesses. In the last few years, dozens of her poems have been published in a variety of literary media including Blast Furnace, Lantern Journal, Midwest Prairie Review, Midwest Quarterly, NPR's Tell Me More blog, Poised In Flight, and Red River Review.

Website: lakeller.com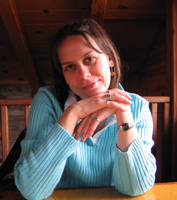 Wendy Kennar

Wendy Kennar is a freelance writer who finds inspiration in her seven-year-old son and from her memories of her twelve-year teaching career. Her writing has appeared in several publications and anthologies including the Los Angeles Times, Christian Science Monitor, United Teacher, Lessons From My Parents, Mamalode.com, RoleReboot.org, and MomsLA.com.

Blog: http://wendykennar.blogspot.com
Amazon Author Page: https://www.amazon.com/author/wendykennar
Goodreads Author Page: https://www.goodreads.com/author/show/7390442.Wendy_Kennar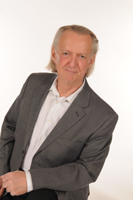 Richard Koreen

Richard Koreen is a retired teacher living with his wife Diane on the shores of Lake Winnipeg. He has enjoyed writing from early childhood. His stories reflect a very unserious, often madcap perspective. Many have been published in journals, newspapers and magazines. Tomato Slices will be his second appearance in an anthology. He does free-lance editing and has created and run several creative writing courses. He has also been central in putting on a successful series of three day writing conferences. He hopes you enjoy his story "Gardening" which is based on actual events — believe it or not. The framework of the jaw dropping story was told by a similarly madcap friend. For Richard, retirement is a process of continually re-inventing himself. Who knows who he'll be next year.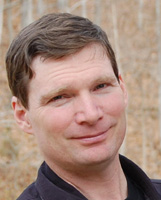 Robert J. Krog

Native Memphian, Robert J. Krog, supervises spray techs for Safari Lawn Care, Days. Nights, he writes, if the whirlwinds, masquerading in his house as children, allow. He has been an arborist, grocery clerk, legal runner, university student, and history teacher. After family and church, he most loves reading/writing. He has been published for several years and has works of short Sci Fi/Fantasy before the public from Sam's Dot/Alban Lake, Ink Monkey, and Kerlak/Dark Oak, two of which have won Darrell Awards at Midsouthcon. He recently co-edited Potter's Field Five from Alban Lake. His works-in-progress are two novellas and a screenplay.

Blog: www.krogfiction.yolasite.com
Facebook Page: https://www.facebook.com/robert.krog.9
Amazon Author Page: http://www.amazon.com/Robert-J.-Krog/e/B008ONYZDI





Richard Leavesley

Richard Leavesley was born, raised and lives in Central England and has been writing for small-press publications for over twenty years.

He is currently writing a sarcastic children's fantasy about monsters that live in our bedrooms and a slightly more adult novel that explores the subjects of friendship, loneliness, mental health, unicorns and the end of the world.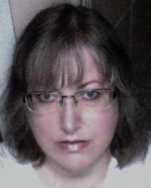 Gerri Leen

Gerri Leen lives in Northern Virginia and originally hails from Seattle. She has stories and poems published by: Daily Science Fiction, Escape Pod, Grimdark, Athena's Daughters 2, and others. She is editing an anthology, A Quiet Shelter There, which will benefit homeless animals and is due out this year from Hadley Rille Books.

Website: http://www.gerrileen.com
Facebook Page: https://www.facebook.com/gerri.leen
Twitter: https://twitter.com/GerriLeen
Goodreads Author Page: https://www.goodreads.com/author/show/2915777.Gerri_Leen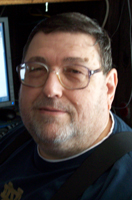 Randall Lemon

Randall has lived in the vivid landscape of his imagination for most of his life. He has lived out these fantasies as an actor and director in numerous theatrical productions. He taught in English, Speech and Theater bringing the love of literature to countless students over a 34 year career. He was a world class role player for many years and at one time was ranked number 1 in the world and was never ranked below third in the world in all that time.

Randall did some writing for various magazines early in his career but put all that on hold while teaching, getting married and raising a family. Now Randall has returned to writing. Since December, 2013, he has had one shared novel and 19 short stories published and is enjoying himself immensely. You can find his novel and anthologies on the Amazon Randall lemon author page.

Blog: maceprez.wordpress.com
Facebook Page: Randall Lemon
Pinterest: https://www.pinterest.com/maceprez/
Twitter: @dragonrandall
Amazon Author Page: Randall Lemon
Goodreads Author Page: Randall Lemon





Mark L. Levinson

As a boy in Greater Boston, Mark L. Levinson received much motherly encouragement in tomato-growing, as a previous tenant had left a World War II victory garden not quite overgrown in the back yard. Although that bit of farming left few pleasant memories, Mark spent a year on a kibbutz — an Israeli collective farm — after college. Once more fleeing manual labor, he then brought his typewriter over. For decades he worked as a technical and promotional writer for Israeli software companies; and he wrote a blog, still extant, about the puzzling challenges of technical writing. In his spare time he wrote political commentary, book reviews, humor, poetry, and occasionally fiction. Finding himself a little old to pursue further technical writing jobs, he currently works as a translator and blogs about the puzzling challenges of translating Hebrew to English.

Website: http://blogs.timesofisrael.com/author/mark-l-levinson/
Blog: http://www.elephant.org.il/translate
Youtube: https://www.youtube.com/results?search_query=%22mark+l.+levinson%22





Nicole Lim

Nicole Lim is an artist, children's book illustrator, and self-proclaimed ice cream connoisseur from the Philippines. Most of her illustrations are drawn digitally and revolve around nature, fantasy, and whimsical themes.

Website: www.rinianart.com
Blog/Tumblr: http://rinianart.tumblr.com/
Facebook Page: https://www.facebook.com/rinianart/
Store: http://society6.com/Rinian
Behance: http://www.behance.net/Rinian





Sam Matteson

Sam Matteson is a story teller. He also is an unexpected mixture of a man of science and a man of letters; a poet-physicist. While his years in the 'hard sciences' informs his realistic world view, his view of the human condition is tempered by an existential Christian faith. Whether it is a story inspired by his toddler daughter forty years ago, purloining the neighbor's tomatoes or misadventures among the huge egos of university faculty, the struggles and triumphs of the human condition are what intrigue him and what he explores in poems, short stories and non-fiction essays.

Blog: www.sammatteson.com
Facebook Page: https://www.facebook.com/sammattesonauthor





Samantha Memi

Samantha Memi lives in London. She is the author of the chapbook Kate Moss & Other Heroines, and the story collection All in letters bound in string.

Website: http://samanthamemi.net
Facebook Page: https://www.facebook.com/samantha.memi
Twitter: https://twitter.com/SamanthaMemi
Amazon Author Page: http://www.amazon.co.uk/s/ref=nb_sb_noss?url=search-alias%3Dstripbooks&field-keywords=samantha+memi





Catherine Moore

Catherine Moore's work has appeared in Tahoma Literary Review, Pankhearst Press, Cider Press Review, The Southampton Review and Wicked Alice. She is the winner of the Southeast Review's 2014 Gearhart Poetry Prize and had work selected for the 2015 Best Small Fictions anthology. She is author of three collections. Her books are available with Finishing Line Press and KY Story (2015), and she has another forthcoming from Dancing Girl Press (2016). Catherine earned a Master of Fine Arts in Creative Writing from the University of Tampa. She lives in the Nashville area where she enjoys a thriving writing community and teaches at a local college. Catherine is a recipient of a Nashville MetroArts- Bonnaroo Works Grant.

Website: about.me/catherinemoore
Twitter: @CatPoetic
Youtube: https://www.youtube.com/channel/UC44RmHUtaPnVahblktpV1fw
Amazon Author Page: http://www.amazon.com/Catherine-Moore/e/B00J5CHBNS
Goodreads Author Page: https://www.goodreads.com/author/show/8471273.Catherine_Moore
Poets&Writers Profile: http://www.pw.org/content/catherine_moore





Heidi Morrell

Heidi lives and writes in Los Angeles, is married and lives in a big old house with her two kids, patient husband, one dog and two cats. She's been writing since age nine, but only in the last three years, began to submit her work to the presses. Some of those publications include magazines, anthologies, among them: East Coast Literary Review; Poised in Flight Anthology, Hurricane Press; Emerge Literary Journal; Poetry Pacific; Rotary Dial, Canadian; Outside In Lit & Travel Magazine; Tomato Slices; Mothers Always Write.-Fiction: Blue Skirt Press; Oval Magazine, Ink Monkey Press; Dual Coast Magazine, and a poetry Chapbook from Finishing Line Press.

Blog: hbmorrell.blogspot.com
Facebook Page: Heidi Morrell
Twitter:@heidimorrell1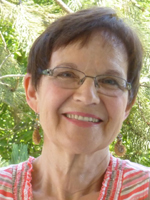 Violet Nesdoly

Violet Nesdoly grew up on a Saskatchewan farm, the oldest of nine children. She learned early the pleasure of reading (a perfect way to avoid big-sister responsibilities). That soon morphed into a desire to try writing and resulted in publication when she was a teen. She came back to writing in general and poetry in particular about fifteen years ago and has had poetry published in anthologies and various publications including The Prairie Messenger, Your Daily Poem, Time of Singing, and Utmost Christian Writers. She has published two poetry books (Calendar and Family Reunion), helped edit poetry books, and judged contests. She currently lives near Vancouver, B.C. and never leaves home without her camera.

Website/Blog: http://violetnesdoly.com
Poetry blog: http://vnesdolypoems.wordpress.com
Facebook Page: https://www.facebook.com/AuthorVioletNesdoly
Google+: https://plus.google.com/u/0/+VioletNesdoly/posts
Pinterest: https://www.pinterest.com/vnesdoly/
Twitter: http://twitter.com/vnesdoly
Amazon Author Page: http://www.amazon.com/Violet-Nesdoly/e/B008RNAOOE
Goodreads Author Page: https://www.goodreads.com/author/show/6497564.Violet_Nesdoly





Lucas Olson

Lucas Olson is a fiction writer from Gloucester, Massachusetts. Working primarily with short stories, he tries to find ways to touch on the timeless weirdness of life. When not relishing in the strange parts of his seaside town, he can usually be found in the mountains. His work has previously appeared in Beorh Weekly, Sugard Water Myth + Magic, and The Golden Key.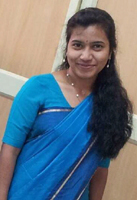 Rao Vandana Parankusam

Vandana is from India. She is an engineer by education and a Russian language translator by profession. She is a foodie. However, she likes to cook typical South Indian dishes. Tomato, of course, is her favorite ingredient.

Facebook Page: https://www.facebook.com/vandana.parankusam






John Peirce

John Pierce is a high school teacher from the Texas Hill Country. When he is procrastinating while avoiding grading student essays, he writes poetry. Some of his recent work has appeared in Right Hand Pointing, Valley Voices, Time of Singing, and Ometeca.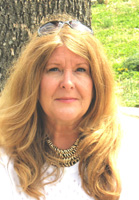 JM Prescott

JM Prescott lives in the Nashville, TN area with her husband. She has two wonderful children and eight grandchildren nearby. She is an avid reader and a member of the Nashville Writer's Meet-up group. When she isn't writing, she is Grand mothering, reading, knitting, painting, designing jewelry, travelling, dabbling in photography, teaching about nutrition, and hiking. Jo has written several books since she left Europe. She has self-published a health book titled, "THE ULTIMATE IMMUNITY CHALLENGE, Keeping Your Family Free From Disease"; as well as the UIC cookbook. At present, she is working to complete a Soft Science Fiction book, "THE ANGEL OF DEATH", which is the second book in The Nanite Project Series. It is written under her pen name Kate Donnelly.

Website: www.immunity4ever.com
Blog: www.authorkatedonnelly.com
Facebook Page: www.facebook.com/authorkatedonnelly
Twitter: @immunity4ever
Amazon Author Page: http://www.amazon.com/Kate-Donnelly/e/B00LBJ17RO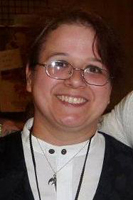 Herika R Raymer

Herika R. Raymer grew up consuming books - first by eating them, later by reading them. Her mother taught her the value of focus and hard work while her father encouraged her love literature and art; so she has been writing and doodling off and on for over 30 years. After much encouragement, Mrs. Raymer finally published a few short stories and has developed a taste for it. She continues to send submissions, sometimes with success, and currently has a collection of stories in the works. She is the Assistant Editor for a science fiction magazine and Lead Editor for a horror magazine, and continues to do semi-pro editing. A participant of the voluntary writer/artist/musician cooperative known as Imagicopter, Herika R. Raymer is married with two children and a dog in West Tennessee, USA.

Website/Blog: herikarraymer.webs.com
Facebook Page: https://www.facebook.com/Herika-R-Raymer-WriterEditor-218450834882572/
Google+: https://plus.google.com/113972384852338523879/about
MySpace: https://myspace.com/wabousse
Twitter: @HerikaRRaymer
Youtube: https://www.youtube.com/user/MiraiBennett/videos
Amazon Author Page: http://www.amazon.com/Herika-R.-Raymer/e/B00F1HAZFW
Goodreads Author Page: https://www.goodreads.com/author/show/4120091.Herika_R_Raymer
AuthorsDen: http://www.authorsden.com/visit/author.asp?AuthorID=179343





Betty Rocksteady

Betty Rocksteady is an eclectic author and illustrator from Canada. Her early exposure to Stephen King, The Weekly World News, and EC horror comics shaped her into the woman she is today. With art and fiction, she explores personal fears and resonances. She is not as creeped out by spiders as she used to be. Her short fiction has been published by Halloween Forevermore, Grievous Angel, and Another Realm.

Website: www.bettyrocksteady.com
Facebook Page: www.facebook.com/bettyrocksteadyart
Redbubble: www.redbubble.com/people/bettyrocksteady





Laura Rushing

Laura Rushing is a copywriter, Slytherin, and vintage cookbook collector from Atlanta, Georgia. In her spare time, she enjoys live theater, volunteering at dog shelters, and relaxing with a good book and a glass of whiskey. She believes that writing intelligently is an art, and that subtlety, wittiness, and humor can be expressed through writing and understood, on some level, by every person. Laura likes her tomatoes three ways: pureed in spaghetti sauce, sun dried on a pizza, and eaten plain with a sprinkle of kosher salt.

Pinterest: https://www.pinterest.com/LauraJRushing/





Melissa Z. Savlov

Melissa Z. Savlov has been publishing her creative writing since 1993. Her work has appeared in The Best of Foliate Oak, The Wall, Happy, COMBAT, and The Chinquapin Journal. The poems in this anthology were inspired by her maternal grandmother, who deeply loved her family and local, farm-grown fruit.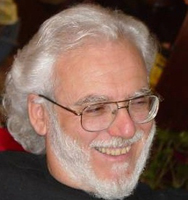 Wayne Scheer

Wayne Scheer has been nominated for four Pushcart Prizes and a Best of the Net. He's published numerous stories, poems and essays in print and online, including Revealing Moments, a collection of flash stories. His short story, "Zen and the Art of House Painting" has been made into a short film. Wayne lives in Atlanta with his wife and can be contacted a wvscheer@aol.com.

Revealing Moments on Issuu: http://issuu.com/pearnoir/docs/revealing_moments
House Painting on Vimeo: http://vimeo.com/18491827





Holly Schofield

Holly Schofield's fiction has been published in Lightspeed, Crossed Genres, Tesseracts, and many other venues throughout the world. Her stories recently appeared in Unlikely Stories' Coulrophobia anthology, Bundoran Press's Second Contacts anthology, and World Weaver Press's Scarecrow anthology.

Website/Blog: http://hollyschofield.wordpress.com
Facebook Page: https://www.facebook.com/holly.schofield.33





Tania Simcock

Since childhood, Tania Simcock has been known to live in a dream world. She expresses herself through artwork, music, cakes and fantasy writing. A member of a local writing group, Tania is working on a High Fantasy series and a few short stories. She had a parenting article published online with a well-known parenting magazine, as well as a poem and a personal article published with a writing group's bi-annual anthology. With each unique project she challenges herself to learn something new. Her current goal is to publish her Fantasy Series, a budgeting book and a novel of short stories.

Website: www.taniasimcock.com/main/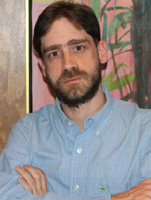 Bret James Stewart

Bret James Stewart is a poet, author, playwright, and game designer living in Western North Carolina. He is a Christian Druid working on his Masters of Divinity at Tennessee Temple University. He would like to thank God for the creative impulse with which He has imbued mankind. He is also thankful he is able to spend his life dreaming and creating. When he isn't writing or designing gmaes, he likes to read (of course, this is a prerequisite for writers, isn't it?) and hike. He is an avid D&D player, designer, and scholar.

Website: http://www.bretjamesstewart.com
Blog: http://www.bretjamesstewart.com/bret-james-stewart-blog.html
Facebook Page: https://www.facebook.com/bretjamesstewartauthor
Google+: https://plus.google.com/u/0/113521642940325999781/posts
Youtube: https://www.youtube.com/channel/UC9SdAlhEvHfP94N_NsNK94A
Amazon Author Page: http://www.amazon.com/Bret-James-Stewart/e/B00SELWP78/ref=sr_ntt_srch_lnk_1?qid=1446066778&sr=8-1
Goodreads Author Page: https://www.goodreads.com/author/show/13432598.Bret_James_Stewart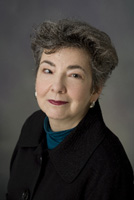 Alarie Tennille

Alarie Tennille was born and raised in Portsmouth, Virginia, with a genius older brother destined for NASA, a ghost, and a yard full of cats. A Phi Beta Kappa, she graduated from the University of Virginia in the first class admitting women. She still misses the ocean, but loves the writing community she's found in Kansas City. Alarie serves on the Emeritus Board of The Writers Place. She is the author of Running Counterclockwise and a chapbook, Spiraling into Control, and her poems have appeared in numerous journals including Margie, Poetry East, Midwest Quarterly Review, and Southern Women's Review.

Website: alariepoet.com
Facebook Page: Alarie Tennille - Poet
Amazon Author Page: http://www.amazon.com/Alarie-Tennille/e/B00JSO5S9C
Goodreads Author Page: https://www.goodreads.com/author/show/7265764.Alarie_Tennille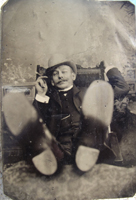 John Vicary

A contributor to almost fifty compendiums in his career, John Vicary is the submissions editor at Bedlam Publishing and also co-founded the editing business The LetterWorks. He enjoys playing piano and lives in rural Michigan with his family.

Website: keppiehed.com
Amazon Author Page: https://www.amazon.com/author/johnvicary
Other: http://theletterworks.com/





Sarah Susanna Wood

Sarah Susanna Wood received a B.A. in Plan II with an emphasis in English from the University of Texas at Austin in 1984. She was awarded an M.A. in English from the University of North Texas in Denton (formerly North Texas State University) in 1987. From 1985 to 1993, and from 2003-2011, she taught college English part-time in Plano and Dallas, and from 1993 to 2001 she was a full-time technical writer for Altsys, Raytheon E-Systems, Consulting Partners, Inc., Alltel, and Alcatel. Currently, she volunteers at East Lake Pet Orphanage near White Rock Lake and writes poetry and prose in her spare time.





Christopher Woods

Christopher Woods is a writer, teacher and photographer who lives in Houston and Chappell Hill, Texas. He has published a novel, The Dream Patch, a prose collection, Under A Riverbed Sky, and a book of stage monologues for actors, Heart Speak. His work has appeared in The Southern Review, New England Review, New Orleans Review, Columbia and Glimmer Train, among others. He is currently compiling a book of photography prompts for writers, From Vision To Text.

Website: http://christopherwoods.zenfolio.com/

This site hosted by 1and1.com